Economic Development in Benton Harbor and St. Joseph from Whirlpool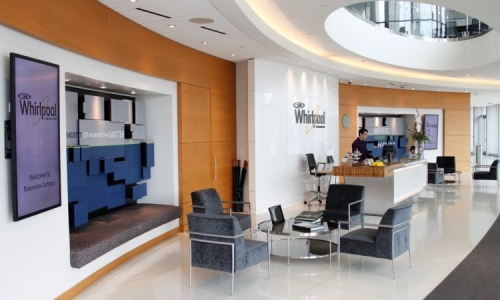 Whirlpool has recently announced that they are going to provide economic development to help with a rebuild of their Global Laundry and Dishwasher Technical Center in St. Joseph. This growth is an attempt to help supply the area with more economic growth, as well as bring in more qualified talent to the area. By constructing a new facility and renovation of the existing space, Whirlpool will be developing office spaces as well as a laboratory area for testing pre-manufactured home appliances.
Whirlpool will also be constructing Harbor Shores Apartments, which will be an investment into Benton Harbor to help families find a great place to live. Their dedication to the economic area of both Benton Harbor and St. Joseph continues to help Southwest Michigan grow in an effective way that benefits the community.
PHOTO COMPLIMENTS OF 269 MAGAZINE