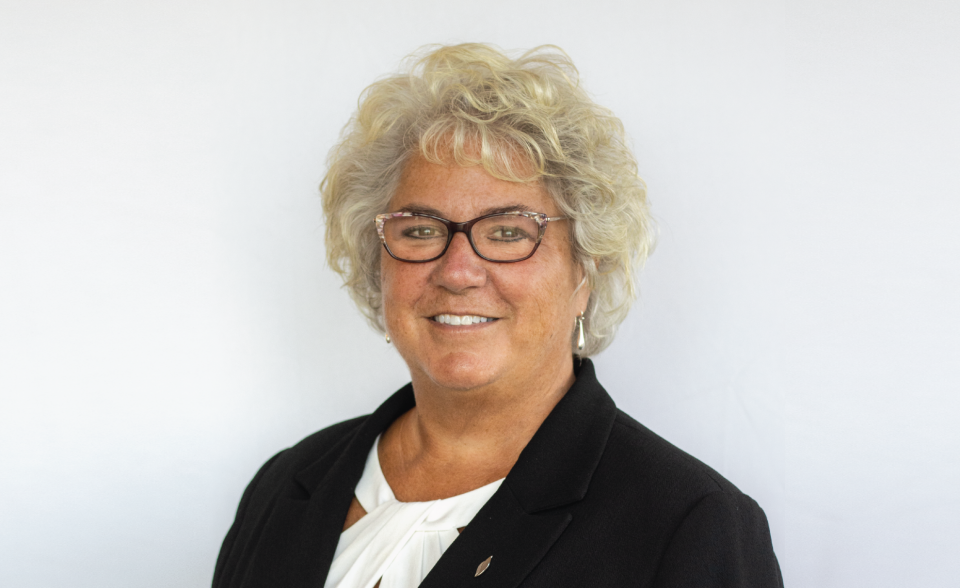 Jill Bland
Executive Vice President | Economic Development
Meet Jill
What I Do at Southwest Michigan First

In my role, I strategically work with Southwest Michigan's community, education and business leaders to ensure our region has a diverse and vibrant economy that provides jobs for all people. I support businesses by equipping them with the knowledge and tools they require at the point of need to keep them growing and here in our region. I work closely with the educational community by connecting the workforce pipeline to employers to meet the evolving business needs of today and tomorrow. Much of what I do daily can be equated to keeping the "business" circle of life going here in Southwest Michigan.
Why I Love Working Here
As a third-generation Southwest Michigan resident, I love that I have the chance to ensure my children and grandchildren are given the same opportunities I have had to enjoy a great place to live, work and play.
My Favorite Thing(s) About Living in Southwest Michigan
Lakes, trails, boating and fishing, sunshine and snow, and of course, the people. The region has a fantastic quality of life and the community genuinely cares for one another.
Top Moment Working Here
My favorite time was being part of the team from 1999 to 2003. During these transitional years, the GM plant was transformed into Midlink Business Park and the Stick Around campaign helped retain life science talent in the area after Pharmacia was acquired by Pfizer. Because of that campaign, Southwest Michigan's life science community continues to flourish today.
When I'm Not at Work, You'll Find Me…
Enjoying the outdoors with my kids and grandchildren either by my pool or at a football game cheering on Western Michigan University or The Ohio State University.
My Alma Mater and Certifications
Western Michigan University, B.A. Business Administration
International Economic Development Council, Certified Economic Developer (CEcD)
University of Notre Dame, Certificate in Executive Management
National Development Council, Economic Development Certificate in Financing
National Development Council, Business Credit Analysis Certificate
Community Connections
International Economic Development Council Higher Education Committee
Battle Creek/Calhoun/Kalamazoo Foreign Trade Zone #43
Western Michigan University Homer Stryker M.D. School of Medicine, Institutional Animal Care and Use Committee
Impact Label, Board Member
Kalamazoo/Battle Creek International Airport Air Service and Retention Committee
Southwest Michigan Red Cross Board of Directors
Kalamazoo County Education for Employment Business Advisory Council
A Few Things About Me
As a Child, I Wanted to Be: An Engineer
Favorite Condiment: Yum Yum Sauce
Best Band Ever: Chicago
Favorite Beverage: Ginger Ale
Favorite Holiday: Fourth of July