MiLEAP Grant Works to Train Local Residents for Community Development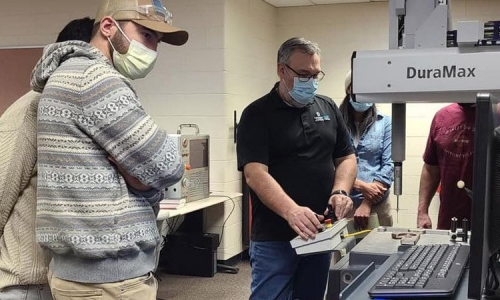 Through a statewide grant, community development is being pushed through a partnership of local community colleges and workforce development organizations. The goal of the MiLEAP grant is to provide free education, job training, and related support to local communities that have had a negative economic impact because of the pandemic.
Among the organizations are some local institutions, including Kalamazoo Valley Community College, Michigan Works! Southwest, the Kalamazoo Promise, and more. The grant will support a variety of individuals, from those underemployed to those serving as essential workers.
The MiLEAP grant is a training program that is part of the U.S. Department of Education's Education Stabilization Fund. To learn more about the grant, visit our site for First and 42 by clicking the link below.
Photo caption: Bill Kring, machine tool instructor, leads a MiLEAP computer numerical control training class.