Meet David Thomas, a Leader in Community Development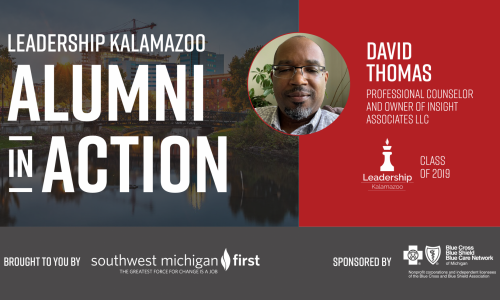 Southwest Michigan First would like to introduce David Thomas, the owner and professional counselor at Insight Associates LLC and a champion of community development. With over 20 years of experience serving the Kalamazoo Department of Public Safety, his experience in both safety and counseling has made him a great asset to the community, and a great inspiration for the people of Kalamazoo, especially those in oppressed communities or those that suffer from trauma.
With a wish to pass on the help that he received during tough parts of his life, David now continues to provide aid to those in need. Actively involved in the community and providing leadership where it was needed, we are proud to see the work that David has put into Kalamazoo and the work that he will continue to do in the future.
PHOTO COMPLIMENTS OF DAVID THOMAS