Find Professional Business Consulting through the First Path Program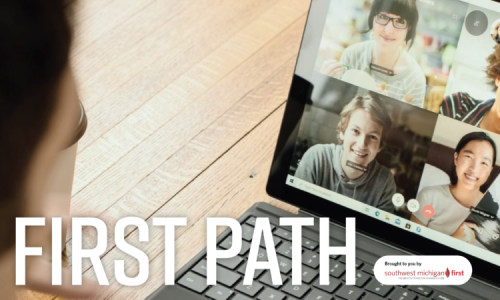 If you have ever considered starting a business and think that you have a worthwhile idea that deserves exploring, consider the business consulting offered through First Path program. Offered by Southwest Michigan First and our program partner Plywood People, this nine-week program can assist budding entrepreneurs by directing them to where they should consider taking their idea to make it grow. Answering the basics like the "who, why, and how" your business should be built out to help it best develop over time, the program gives you all the resources you need to find success with your business idea.
The First Path program has helped a variety of business owners throughout the years to find direction and achieve their goals. By providing a community of support for those that join the program, it can help you make connections and give you the necessary resources to take the right first step. From developing programs within a business to grow a specific area of the business or providing a space for individuals within your local community that can be the perfect place for your target audience, the First Path program provides business consulting to help you figure out how the best path to reach your goals.
PHOTO BY UNSPLASH