Employers Find Potential Hires and Business Networking at WMU Job Fairs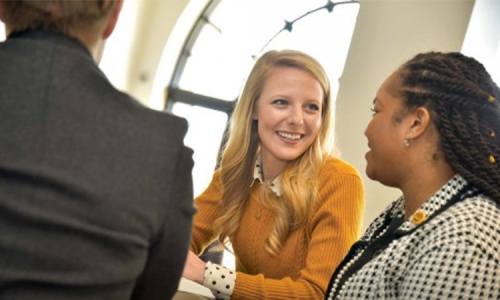 Local job fairs are always a great place for meeting up-and-coming talent, business networking, and making friends with those in our local community. Western Michigan University is hosting the Spring Recruiting Showcase in early February which will allow employers to show off what opportunities they have available to any potential employees who may be interested.
Whether you plan on offering full-time, part-time, or even internship opportunities, you can register for a booth at any of the following events:
Government and Nonprofit Job Fair
Spring Engineering Expo
Career Fair
These events are being held in the Bernhard Center Ballroom at WMU, and employers will need to create an account to participate.
PHOTO BY WESTERN MICHIGAN UNIVERSITY