Community Development through Student Engagement at MiCareerQuest Southwest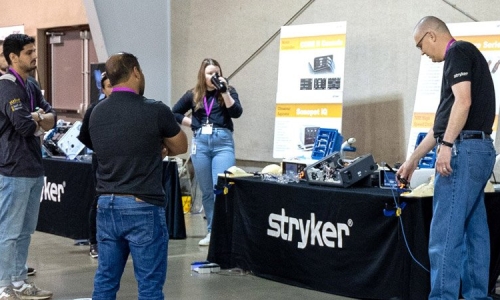 Southwest Michigan First is excited to contribute toward community development once again through student engagement at MiCareerQuest Southwest. Along with KRESA, Michigan Works! Southwest, and many other partners, we will be holding this event at the Kalamazoo County Expo Center. For those who have never been, the event is a chance for 8th grade students across southwest Michigan to learn more about careers that are in high-demand industries that they can consider for future careers.
The event helps these students to connect their classroom learning to the jobs being discussed and the requirements for them. This is a great opportunity for students and another way that Southwest Michigan First is growing community development through the growth of skills and knowledge of our local community. If you are interested in being part of this exciting event, make sure to register your company!