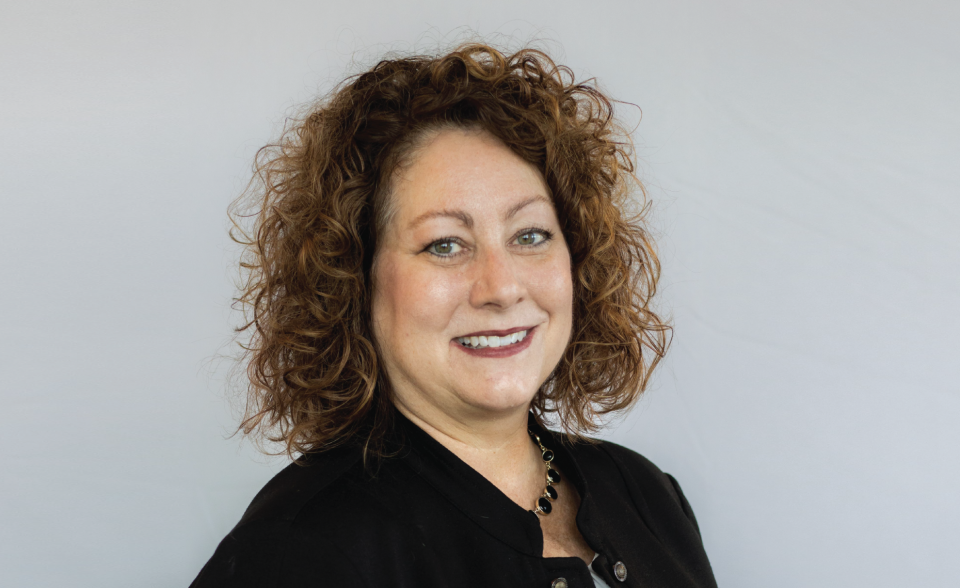 Cathy Knapp
Senior Director | Economic Development – St. Joseph County
Meet Cathy
What I Do at Southwest Michigan First

My role as an economic developer here requires that I focus my efforts mainly in St. Joseph County. My days working in this border county are dedicated to helping businesses grow and prosper by assisting them with programs from my "economic toolbox." A few examples of these tools include tax abatements or incentive grant funding for expansion projects, employee training grants, tax reimbursement for brownfield projects or informational events on trending topics.  I can also be seen working out in the community collaborating with area businesses and volunteering on boards that have the ability to impact growing the economy.
Why I Love Working Here
I am energized by being part of a dynamic team that is dedicated to lifting up our region.
My Favorite Thing(s) About Living in Southwest Michigan
It's hard to choose just one thing I love about this region! Whether it is the hiking trails or wine trails, lakes or rivers, farmers' markets or farm-to-table eateries, or eager entrepreneurs or flourishing industries, there's something for everyone.
Top Moment Working Here
One of the most fulfilling experiences for me was being involved in the COVID-19 pandemic grant awards processes that provided desperately needed help for area businesses.
When I'm Not at Work, You'll Find Me…
If it's April to October, you'll find my husband and me at our lake cabin located at a nearby seasonal resort.
My Alma Mater and Certification
Ferris State University, A.A.S Commercial Art
Ferris State University, B.S. Advertising
International Economic Development Council, Certified Economic Developer (CEcD)
Community Connections
Michigan Works! Southwest, Board of Directors
Joseph County Brownfield Redevelopment Authority, Board of Directors
Three Rivers Industrial Development Authority, Board of Directors
Member, Sturgis Zoning Board of Appeals, Member
A Few Things About Me

As a Child, I Wanted to Be: An Actress
If I Were a Superhero, I Would Be: Elastigirl from The Incredibles
Favorite TV Binge Watch: The Marvelous Mrs. Maisel
My Hidden Talent: I'm artistic (even though I'm an economic developer!).
Dream Car: Volkswagon Bug Convertible